Need a confidence boost when it comes to expressing yourself in English?
It doesn't matter whether you need to speak fluent English for business or personal reasons, English Skype Tutor is here to help!

Testimonials
Before taking Business English lessons with EST I understood when people spoke English but I had difficulties speaking. After 4 months of lessons I can say that now I'm not shy of speaking English. I recommend the classes to anyone who wants to develop their speaking skills in English. - Satomi K  - Tokyo, Japan
I already can speak English quite well because of many years of study. I needed a tutor to talk at advanced level about topics of interest to me. Edward is very knowledgeable and supportive. - Artur C  - Moscow, Russia
I really needed to speak fluent English for my work. The method gave me the opportunity to do this at home. In a few weeks I was able to lose the fear and speak English more fluently.
I will continue with classes and I recommend to everybody who wants to improve their English quickly to take lessons by skype. Thank you very much for your help. Jose S - Madrid Spain
The topics are very interesting and I can feel the progress and my confidence to speak English. I will contnue with the classes in the future! - Lorenzo M - Milan - Italy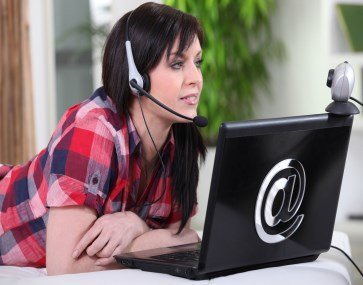 Sign up for FREE 15-minute lesson!
Learning English by Skype allows you to improve your English with new learning methods and a live tutor. We have a large roster of native speaking English tutors with many years' experience. English is the first language of our tutors so you will know that you are in good hands. Rest assured that our tutors are of the highest quality and will provide the very best in English language education.
Just sign up using the form on the right and we will arrange a free 15 minute Skype English lesson for you to try risk-free!
[contact-form-7 id="80" title="Contact form 1"]